We manufacture our paints using only premium grade solvents. We therefore have the ability to produce a wide range of blended thinners suitable for any purpose.
Xylene is offered in our INSTOCK range, which as well as being the recommended thinner for our QAD paints and primers, is used as a bloom remover for block paving sealer. In this selection you will also find details on our clear concrete sealers and our very special Non Sacrificial Anti Graffiti Coating.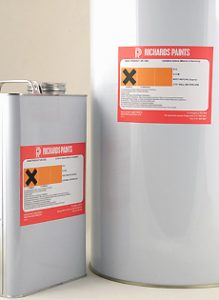 For thinning and cleaning QAD primers and paints. Used as a cleaner for the removal of block paving sealer prior to recoating with SK3055.
A wide range of other solvents and solvent blends are available on request.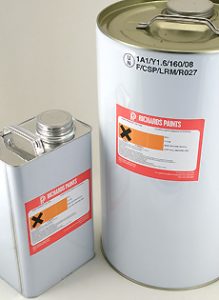 For the protection of stone statues and ornaments to help protect from frost and enhance appearance and water resistance.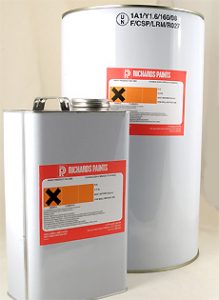 "Graffiti-Stop" can provide a permanent solution to repetitive graffiti attack. Based on a specially formulated blend of quality resins and solvents, the finished system produces a rubberised low energy surface which makes it impossible for aerosols, marker pens or any brand of paint to adhere to the surface. Any graffiti is removed simply by cleaning with warm soapy water, negating the need to use aggressive or harmful chemicals to return your property to its former appearance. The nature of the surface also makes it virtually impossible for posters or stickers to adhere to the surface.
This product has been developed with local councils and the rail industry and its associated problems with environmental crime at the forefront, and is the only product of its type to have received full Network Rail approval for application on to rail infrastructure.
"GRAFFITI STOP" has been subjected to rigorous testing at Exova Warrington and has achieved exceptional results for fire resistance, smoke resistance and toxicity. This allows for a wide range of applications both internally as well as externally.
Some of the satisfied areas already benefiting from protection by "Graffiti Stop" are Birmingham and Manchester City Council, telephone boxes in London, Irish Rail and the largest anti-graffiti project in the world at Blackpool's Gateway.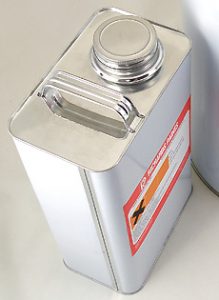 These products are manufactured using premium quality solvents and a high quality acrylic copolymer resin system. Providing excellent resistance to UV degradation and giving an enhanced appearance to block paving, patios and pattern imprinted concrete. Supplied as a high solids coating as standard, with a 10% economy grade available for areas of low traffic. For removal of existing sealer or to reduce viscosity of sealer, use EVT64 Thinners.